New! Keep it Gypsy Handbags At Nigro's!

Click Below to See All the Styles!
Nigro's Ball Caps
Favorite ball caps right now from our staff!
Building A Better Boot – Rios Of Mercedes Exclusives
What do you get when you combine high-quality materials, expert craftsmanship, and exclusive designs? When it comes to Rios of Mercedes, they've become referred to as boots that provide "the fit of your life."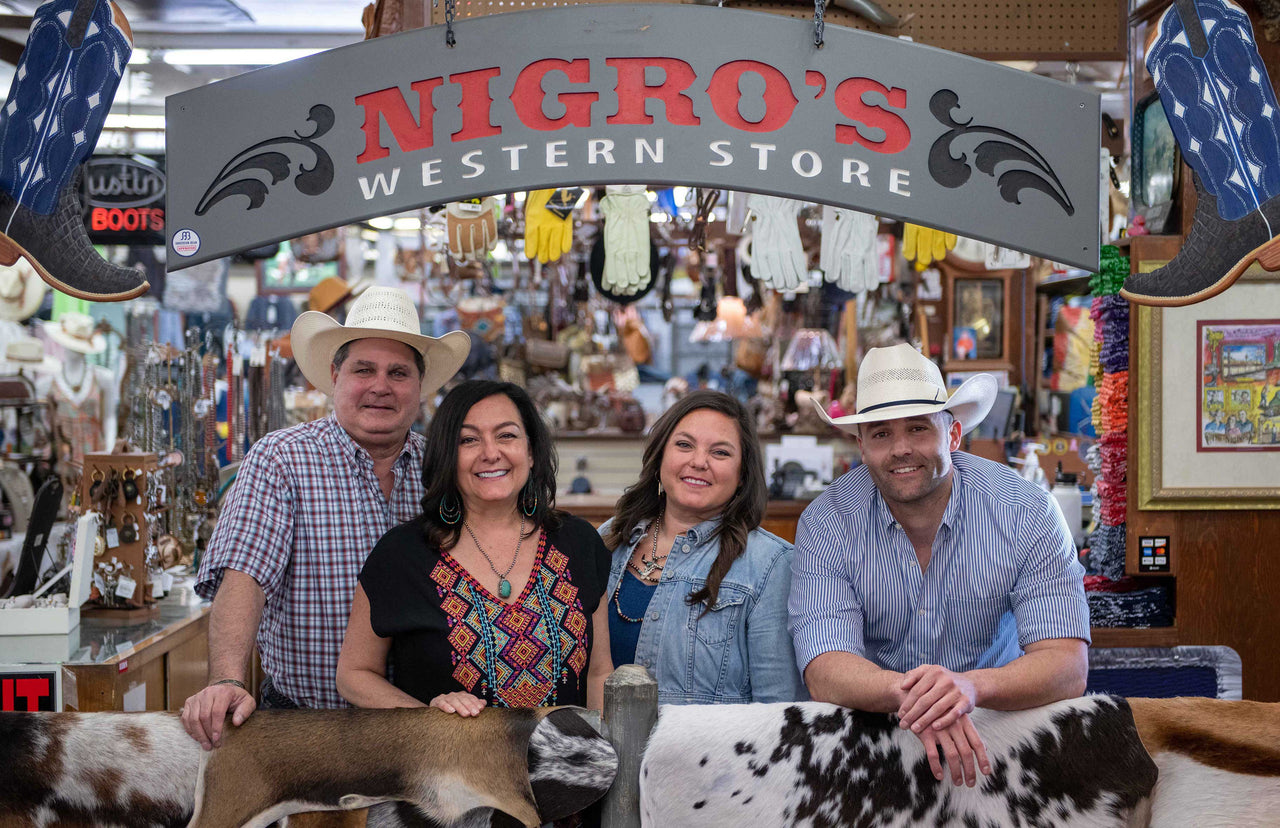 A FAMILY TRADITION
From the moment you walk in the doors, you will feel like family. Owners David Sr, Anita, Serena and David Jr. are ready to help create a custom style that you love while receiving the finest quality and best customer service. David Jr. creates a one-of-kind personalized experience by shaping your very own cowboy hat or fitting you for a pair of Nigro's exclusive Rios of Mercedes, Anderson Bean, or Olathe cowboy boots - only found at Nigro's.
Our Story
Nigro's Western Store #1
3320 Merriam Lane
Kansas City KS, 66106
Mon - Thur, 10:00 - 5:30 pm CST
Friday, 10:00 - 6:00 pm CST
Saturday, 10:00 - 5:00 pm CST
Sunday - Closed
Get directions